Description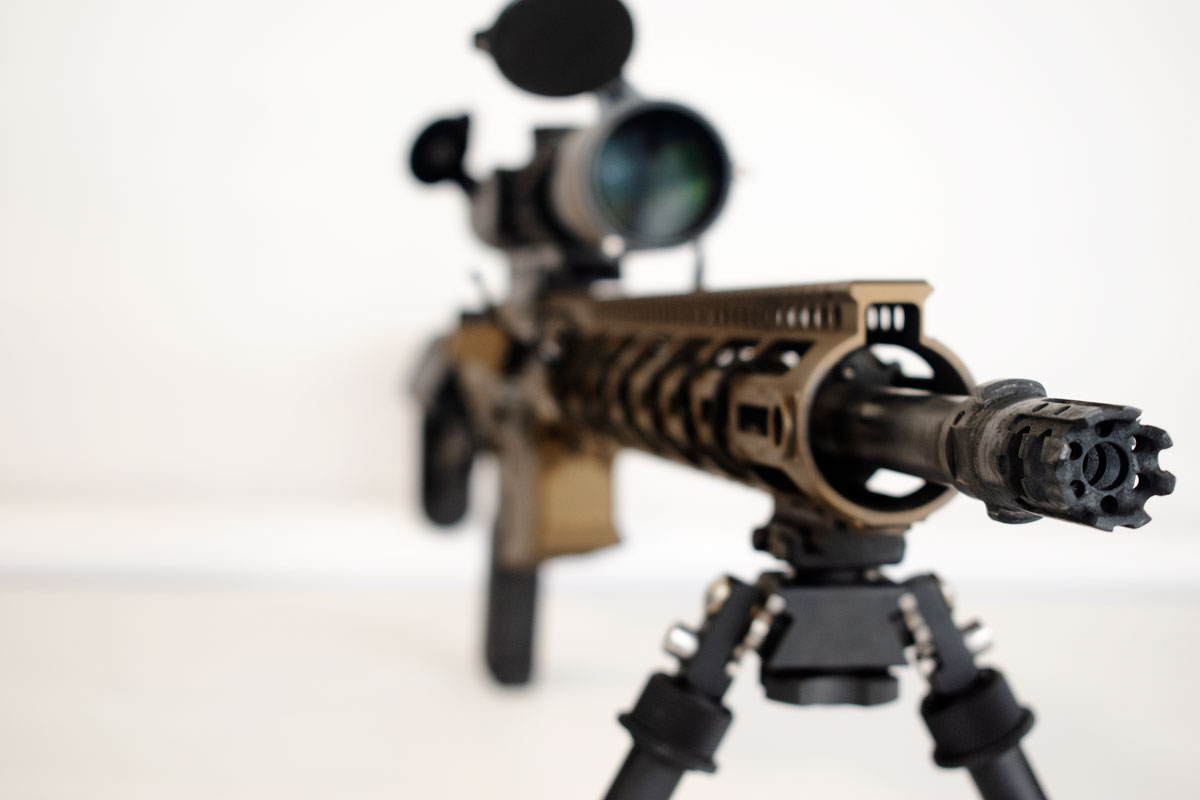 LIMITED LIFETIME WARRANTY
Smooth action, smooth shooting, and supreme accuracy
Comes with Harris Bipod with QD mount
B5 Systems Buttstock
Troy sights with KNS front sight post
M16 bolt carrier and headspaced bolt
Lower and upper receiver are thoroughly checked and fitted for a perfect match, guaranteeing no loose parts and a tight, sturdy rifle.
CMC two stage trigger
Battle Arms Development ambidextrous safety selector.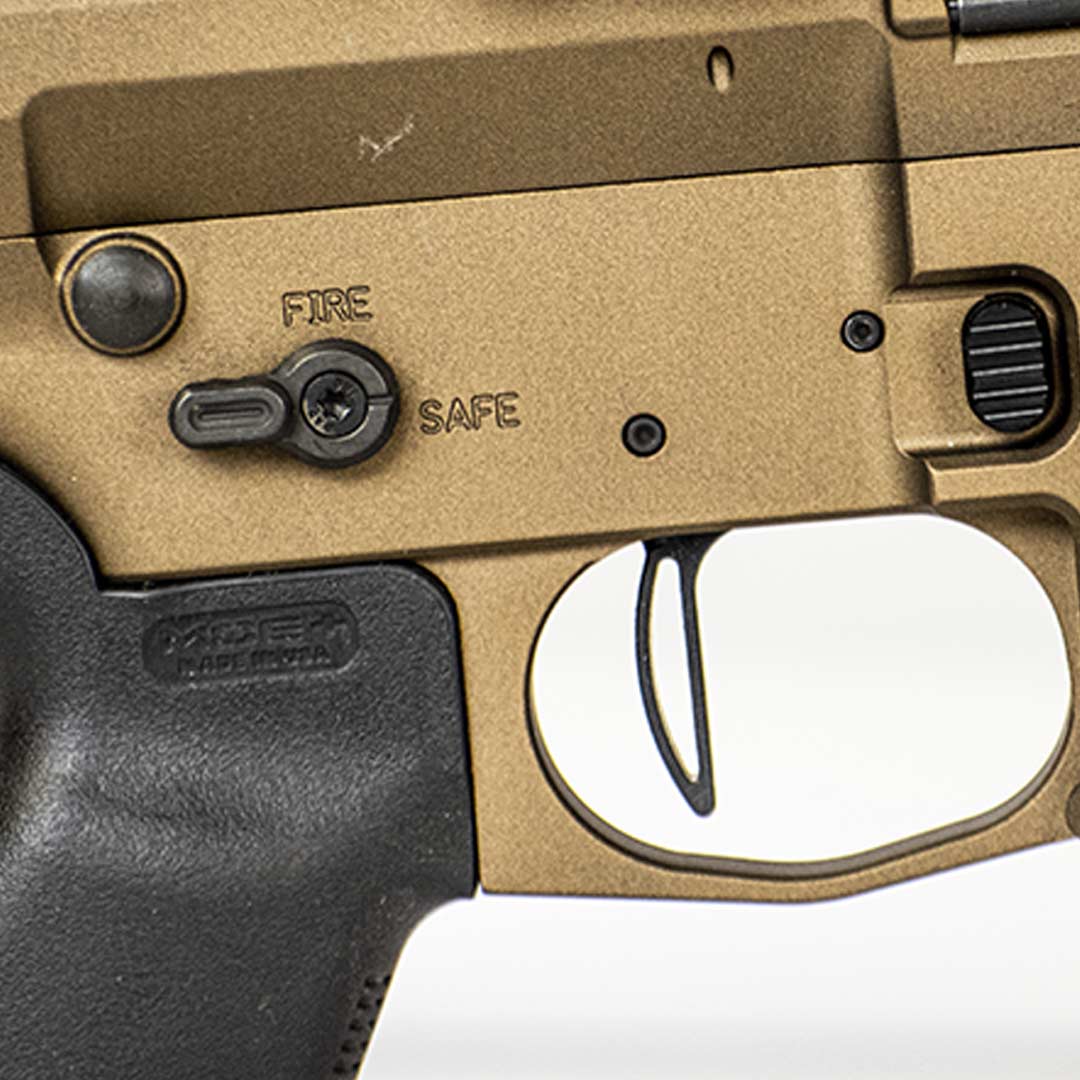 Cerakoted Ceramic Finish in Four Colors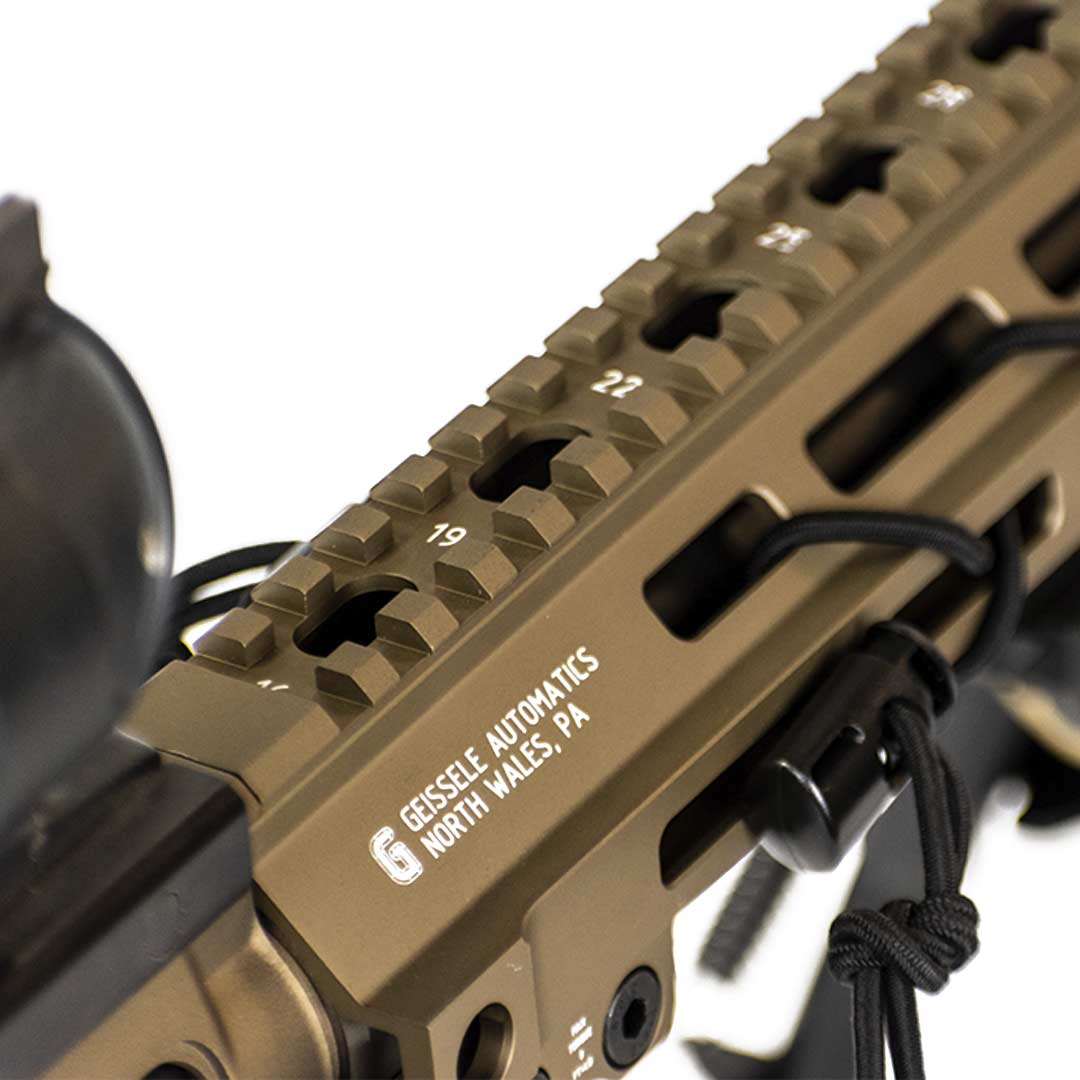 18" Douglas XX barrel blank turned into the MK12 profile.
Lantac Dragon Muzzle Brake
Geiselle Rail System
Every barrel is hand lapped before shipment.
Rifle length gas system.
This barrel has a 1/7 twist ratio, and a pinned gas block for extra durability.
Custom-cut hard case from Patriot Cases
6 magazines
Gun sling
Complete FrogLube system
MSClean Cleaning Kit
T-Shirt
Target from the barrel break-in process for proof of accuracy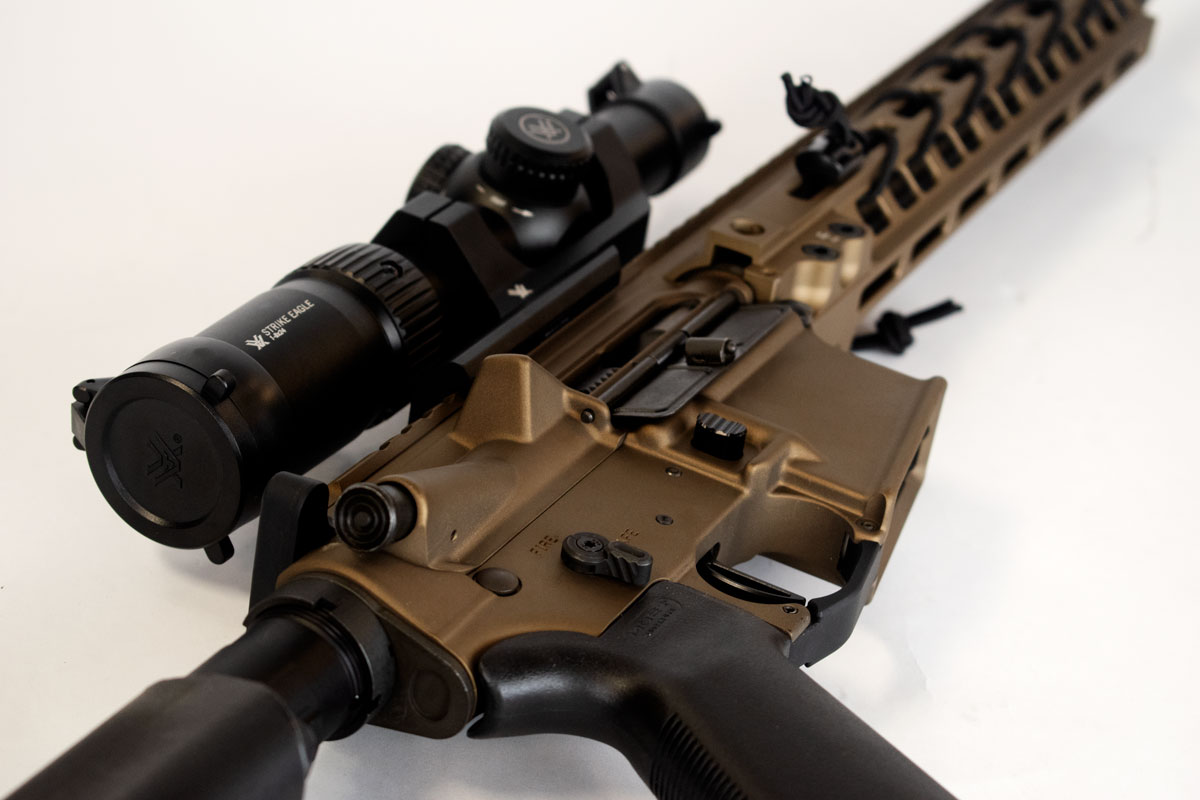 The Roughneck MK12 is the best custom tactical rifle on the market. This complete AR kit is adaptable to nearly any environment. Its lightweight body parts make it perfect for home defense and extended hunting trips. The MK12 has a wide variety of possible accessory options that fit all tactical combo sets.  Available in barebone models and fully loaded the customizations are virtually endless. Available in a variety of colors from desert dune to midnight blue your color selection is incomparable. The new MK12 design is engineered to be the ultimate assault rifle on the market. These ArmaLite rifles' have an immense possibility for upgrades. The snug fit of these parts means no rattling and significantly less jamming. For long term reliability RN has opted to strictly use the pinned gas block to improve the overall durability and lifespan of the MK12. Serious equipment requires this level of structural integrity where the gas block has shown to withhold integrity during rigorous stress tests. If an unpinned gas block were to come loose the AR wouldn't get enough gas to cycle which would reduce accuracy and fire rate. The coupling of the custom M16 bolt carrier and headspace bold mean you get parts that fit and wont rattle, this reduces rattling and jamming due to loose "un-snug" pieces. The modular Geissele M-LOK has universal fittings for a variety of modular attachments and future AR upgrades. The Geissele rail goes perfectly with the upper and lower set provided by Roughneck  Firearms. Geissele rails offer premium comfort without all the costs in buying this separately. You will only find these savings in the completed MK12 set. The MK12 includes the Lantac Dragon Muzzle Brake device. The compensator has 3 side ports on each side that effectively compensates and decently hides muzzle flash and reduces recoil. The CMC 2 stage trigger offers rapid manual firing and is compliant with regulations. Roughneck Firearms has decided to include the LARUE Harris Bipod with QD mount in all MK12 models for your convenience. The savings of buying is unparalleled with the RN MK12. All RN models also come stock equipped with foldable TROY iron sights.